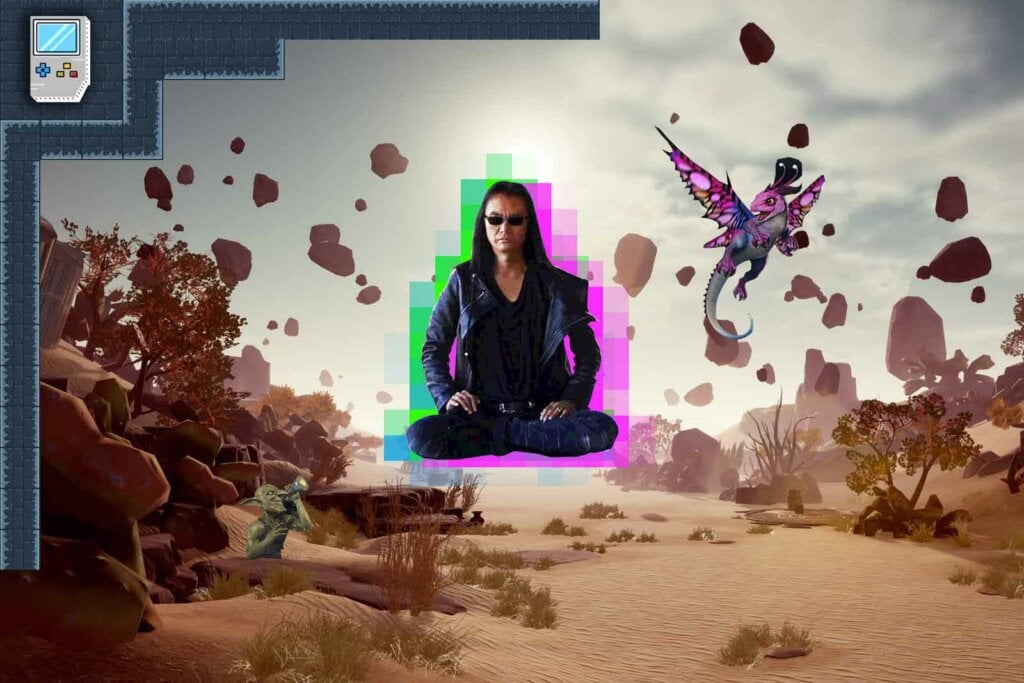 Oldies return. And their grown-up audience likes when they do to reinvent some old-school games in brand new wrapping. In this way, retro-inspired indie projects are still at their peak. 
On the other hand, oldies can bring even more value to new genres, converting their experiences into new mechanics and gameplay peculiarities. 
So did Tomonobu Itagaki, the former director of Team Ninja that created Dead or Alive and reinvented Ninja Gaiden under his leadership. Now, Mr. Itagaki has established his own gaming studio, Apex Game, the first project of which is an NFT game. 
Warrior He Is – As Simple As That
The studio's first game is named simply – 'Warrior'. It's an action RPG in development with web3 elements and NFTs. By gameplay trailer, the game feels pretty much like the Monster Hunter series. 
So far, everything we can find out about the game is its trailer done hastily and the official website with a team of three people mentioned. On the last one, we found out that the game is being built on Unreal Engine and the beta is planned to be released in early 2023 for PC and mobile platforms.
Check out #Warrior's First Game Video Trailer!
LOOK at these beautiful scenes and great fights
What are you waiting for?

Join us:
Telegram: https://t.co/sDPv0WuJmy
Discord: https://t.co/bXcUmpe9RZ#Defi #NFT #Gamefi #Web3 #Crypto pic.twitter.com/CSd1iJweaV

— warriorgame (@warriorgame_io) May 1, 2022
The website feels unfinished. For example, such buttons as "Download" and "Marketplace" have been implemented, but they do not work yet.

 

As mentioned above, there are only three people in the team section, two of which stay anonymous, without faces and surnames. Although they claim to have over 100 employees in their

official press release

.

 
Blockchain gaming is not only about tokens, pre-sales, NFTs, and other money-related things. There are crypto enthusiasts who look at blockchain implementation as the way to benefit players, providing brand-new gameplay mechanics.