In case you haven't heard, a left-wing violent nutjob tried to stab Republican Lee Zeldin, who's running for governor of New York.
It happened at an outdoor campaign event.
The mental sickness and violence running through the left are bone-chilling.
In the last six weeks alone radical leftists have tried to kill both Justice Kavanaugh and Lee Zeldin.

— Eric Matheny (@EricMMatheny) July 22, 2022
CBS News reported that Rep. Lee Zeldin, the Republican candidate for governor of New York, said Thursday that a man climbed on stage and attempted to stab him during a campaign event. Zeldin said he was not seriously injured in the attack, and the perpetrator was taken into custody.
"I'm OK," Zeldin said in a statement. "Fortunately, I was able to grab his wrist and stop him for a few moments until others tackled him."
Zeldin, who will face off against incumbent Gov. Kathy Hochul in November, said he was speaking to supporters in Fairport, New York, when the man tried to attack him. Zeldin said he was able to finish his speech after law enforcement took the man into custody. He did not provide any information about the alleged attacker.
Thankfully, this crazy Democrat did not fulfill his violent quest of stabbing Lee Zeldin.
Good people jumped into action and tackled and then detained the man, while police made their way to the scene.
And while in "citizen custody" the would-be assassin behaved like a toddler, screaming and crying.
Like I said, mental illness on the left is a pandemic, at this point.
You can watch the video below:
WATCH: Lee Zeldin's attacker cried while being detained by civilians, and his pants fell down as he was being arrested by police. pic.twitter.com/E5DMQn7OaL

— Townhall.com (@townhallcom) July 22, 2022
I dunno, maybe he had reason to cry: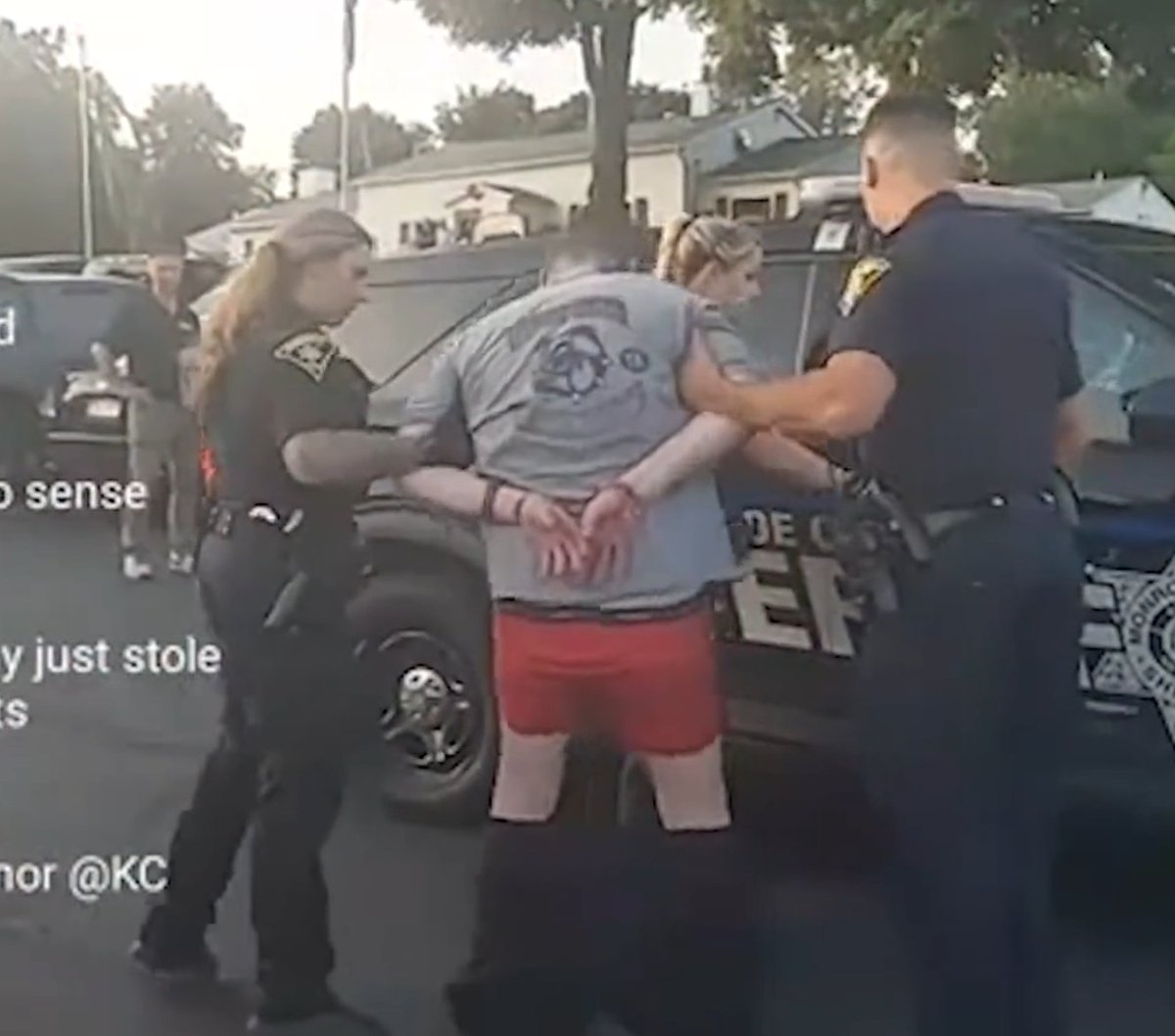 Will we hear 24/7 breathless coverage of how the left is a danger to democracy and destroying the very fabric of this country?
No?
Crickets?
Yeah, that's what I thought.
But that's what's actually happening right now. The right is not this violent force, on some rampage to kill our enemies. It's ironic, but even after the sham of 2020, we STILL believe in elections and solving our problems at the polls, good, bad, or indifferent.
What's happening in this country is an attempted communist takeover by mentally sick and violent leftists, and the media and Dems are trying to cover that up by gaslighting everyone with these fairytale stories about "right-wing extremism."
People who believe in Q stuff are not violent and they're a helluva lot more normal than the climate nuts on the left.
Any violent extremism on the right is very fringe.
Violent extremism and radicals on the left are the ones running the Dem Party right now.
That's the difference.